Excelente vídeo de Colin Read.
Eu fazia o mesmo no Metro de Lisboa, excepto voar de uma plataforma para outra, mas com duas vias também era um bocado mais difícil. Mas fazia uns off the lip em cima da faixa amarela com o Metro a chegar à estação. Lá se ouvia a velharia em surdina a dizer "Malandros, são todos uns drogados!" :)
Assista neste link.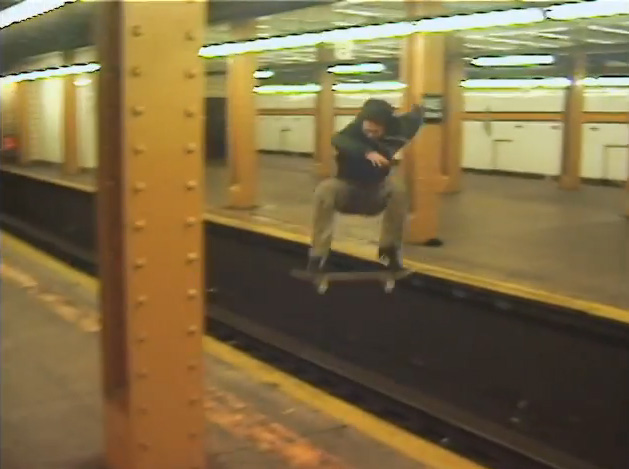 Still frame do vídeo "Tengu: God of Mischief - Subway Skating"